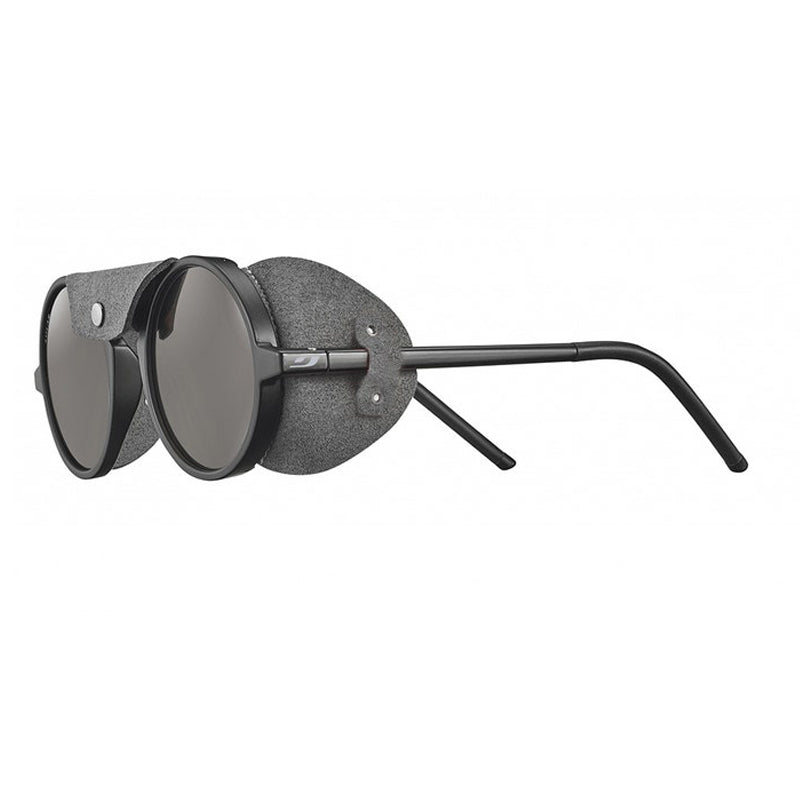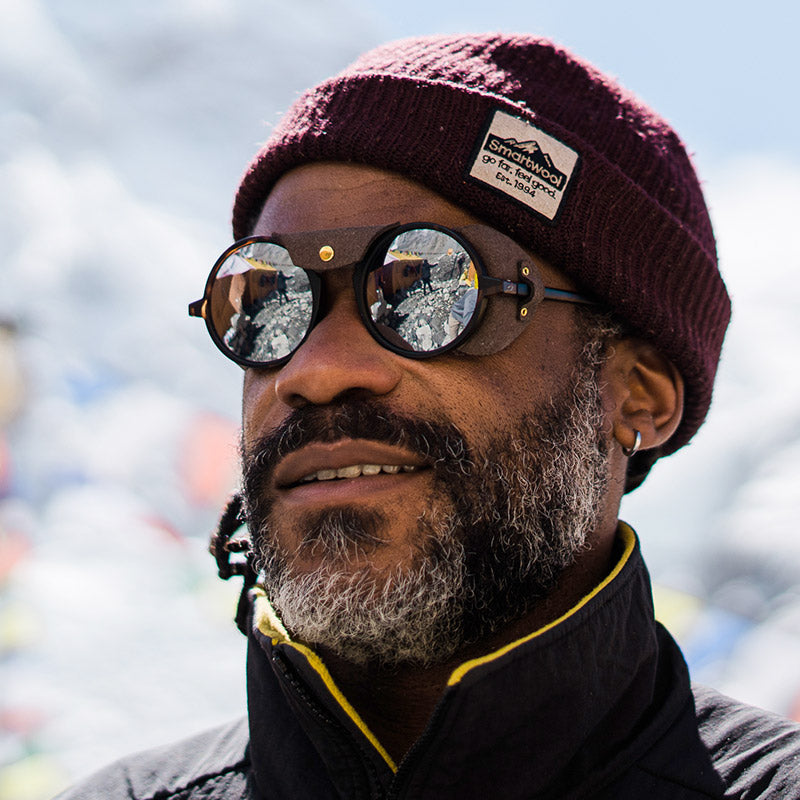 Stowe
Quantity:


Chiseled from the archives of time, the Stowe was reinvented based on the Vermont Classic, our timeless and revolutionizing original glacier glasses. The Stowe is made with a removable synthetic nosepiece and removable side shields rather than leather materials. Offering a classic look with polarized lenses in a hip modern style.
Fabric side shields: 

Soft, comfortable shields provide maximum protection for alpine adventures.

Grip Tech Temples:

Soft, rubberized temples offer comfort and perfect grip.

Total Cover:

Maximum coverage protects from intense sun in extreme conditions.

Wraparound Wide Shape:

Large, wrapped profile combines protection with a wide field of vision.
Properly cleaning your eyewear can prevent damage and prolong its lifetime. Avoid using solvents, chemical cleaners, paper-based products, gloves or other abrasive materials that may damage the lens. 
| | |
| --- | --- |
| | 1. Gently wash the frame and lens in soapy water. |
|   | 2. Rinse the frame and lens thoroughly with clean water. |
| | 3. Wipe away moisture with a soft microfiber cloth or non-abrasive material. Let the glasses air-dry. |
| | 4. Store glasses in their microfiber case/pouch. Avoid direct sunlight or leaving next to a heat source. |
otochromic lenses adjust to changing light conditions by getting lighter or darker depending on the amount of UV light present. The more UV light—or the brighter the conditions—the darker the lens becomes, and vice versa. REACTIV is the name for our proprietary photochromic technology. 
REACTIV photochromic technology is helpful when the weather changes, if you're recreating early or late in the day or if you're in and out of the woods frequently. Since the lenses change how light and dark they are, you don't need to switch from one lens to another or take off your sunglasses/goggles as conditions change.
Julbo offers a variety of REACTIV photochromic lenses, which are available in polarized and non-polarized options.
Read more about REACTIV photochromic technology here.
Read more about the benefits of polarized lenses here.
REACTIV lenses are photochromic and adjust to changing light conditions by getting lighter or darker depending on the amount of UV light present. REACTIV lenses are made of NXT (Trivex), which has the clarity of glass and exceptional durability and impact resistance. 
SPECTRON lenses are not photochromic and will not lighten or darken. SPECTRON lenses are made of polycarbonate, which is shatter resistant, and are a versatile lens suitable for all types of activities.
Visible Light Transmission (VLT) refers to the percentage of light that filters through a lens—the higher the number, the more light passes through. A window in a home, for example, might have a VLT of around 70%, allowing most visible light to pass through while filtering enough to keep your sofa from getting bleached. A typical goggle lens, like a home's window, has a fixed VLT—the amount of light it lets through and blocks out remains the same, no matter how bright or dark it is outside. 
The VLT of Julbo's REACTIV lenses, on the other hand, changes as ambient light changes. The new REACTIV 0-4 lens, which has the widest VLT range of any photochromic lens on the market, has a range of 83 to 5%. In other words, just 5% of visible light filters through the lens under extremely bright conditions, allowing for ultimate protection. Conversely, 83% of visible light filters through when it's dark out, allowing for total clarity. Regardless of VLT, REACTIV lenses filter 100% of harmful UVA, B, and C light.