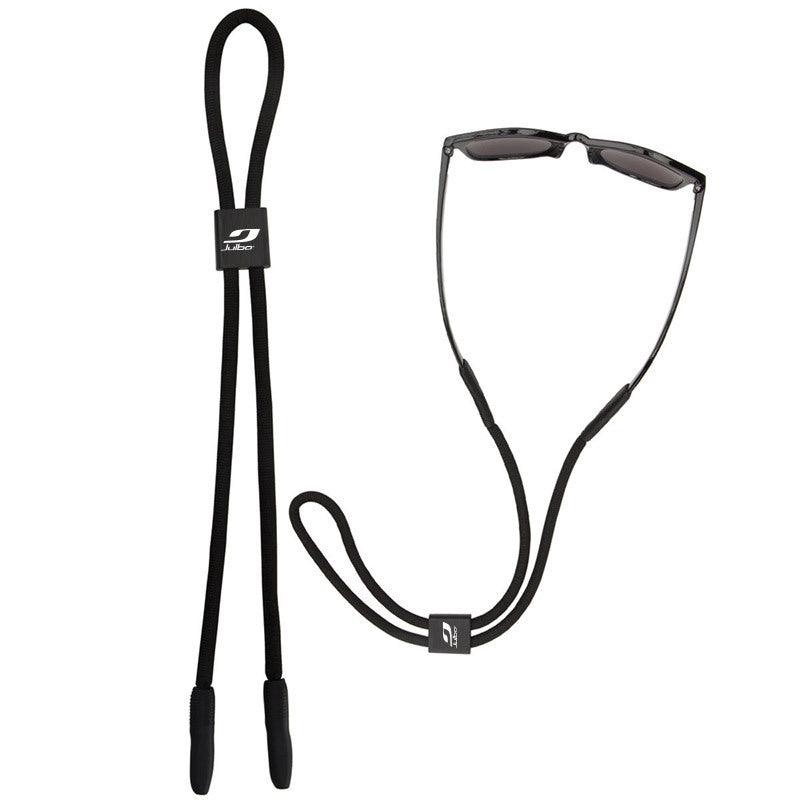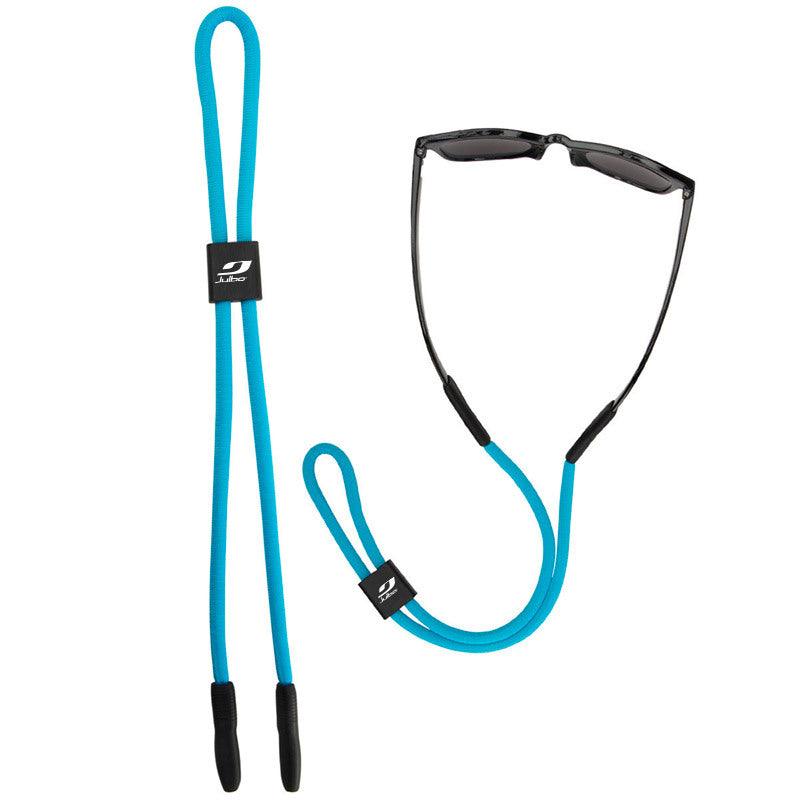 Floating Sunglasses Cord
Let your worries float away with these non-submersible sunglasses cords, designed to keep your shades on the surface, come hell or high water (or both). The universal-fit rubber will slip over the end of your sunglasses temples. A sliding stop allows for a snug, secure fit; or leave it loose to wear around your neck. These cords are a must-have for water-sports but also look great for everyday use.
* Please note these straps can pull off the temple arm end pieces when used with the Cham and Vermont Classic*


 
Need help determining what part you're looking for? Read on for for detailed information regarding our spare parts
Determining What Style Sunglass You Have
Every pair of Julbo sunglasses will have the style name and sku number listed on the inside of the temple arm. The product name is typically listed above the sku number. The Sku number will begin with the letter "J" and will be followed by 7 numbers. If you're having trouble finding this information, please reach contact our Customer Service and they will provide assistance.
Temple Arms
The temple arm connects to the front frame and rests on your ears when you're wearing the sunglasses. All of our sunglasses come with replaceable temple arms, in a variety of materials.



Side and Nose Shields
Certain styles in the mountain collection come equipped with replaceable nose and side shields. These shields will be made from either leather or synthetic materials, and come in a variety of colors.


Lenses
Julbo offers 3 types of lenses REACTIV Photochromic, Spectron Polycarbonate, and Alti Arc Mineral lenses. You can learn more about our lenses
HERE
. Identifying the style of sunglasses that you own will hep determine what lens was included on the sunglasses at purchase.