ZERO FOGGING GUARANTEED
Say goodbye to fogging in the lift line or during uphill ascents. Julbo's SuperFlow Anti-Fog Ventilation System allows you to quickly and easily pull the lens away from the goggle frame, allowing for optimal ventilation and heat regulation, guaranteeing your goggles never fog up. When descending, push the lens back into the frame for maximum weather protection—or ski with them open for a cool breeze. The SuperFlow's versatility and ease of use make it the ideal anti-fog solution for backcountry touring and resort skiing. See why our SuperFlow Ventilation System is the best anti-fogging technology in the ski industry.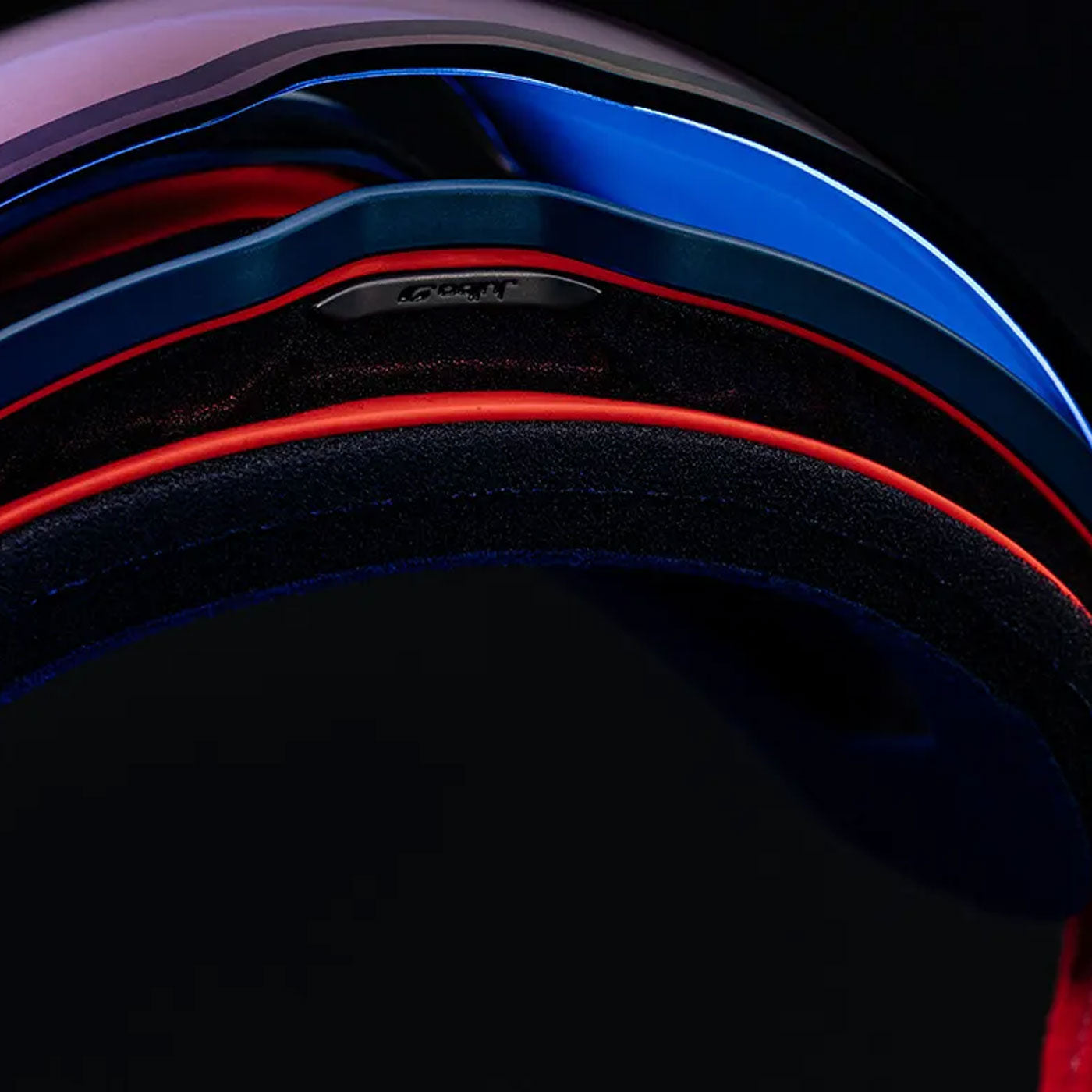 KEEP IT COOL AND FOG FREE
Open the SuperFlow Ventilation System to eliminate moisture buildup no matter if you're on the ski lift, touring, or fighting old man winter's worst weather conditions.
MAXIMUM WEATHER PROTECTION
Close the SuperFlow Ventilation System to block out snow and wind when sending it downhill.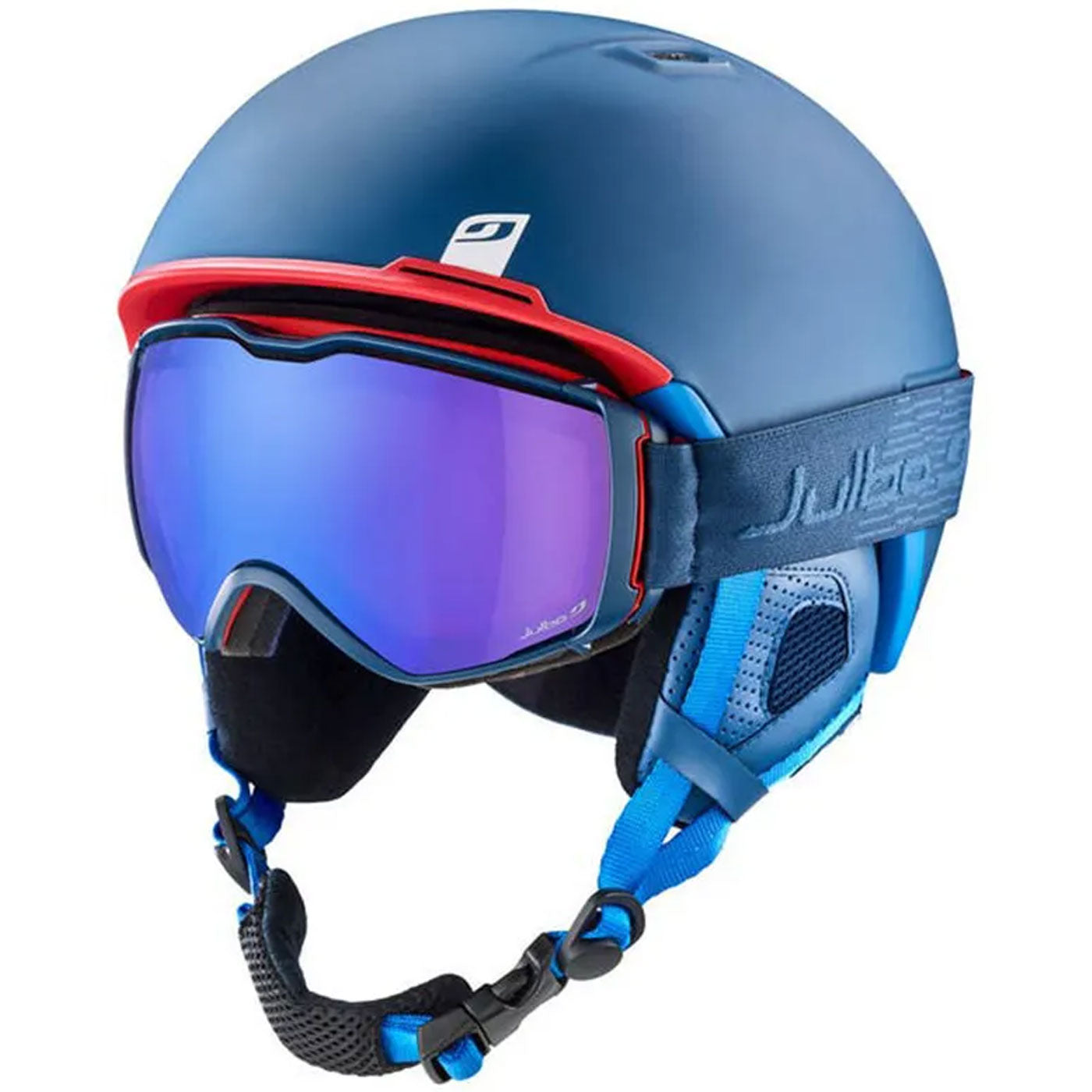 DESIGNED FOR THE PERFECT FIT
All SuperFlow Ventilation System goggles are designed to fit comfortably on your face and with a helmet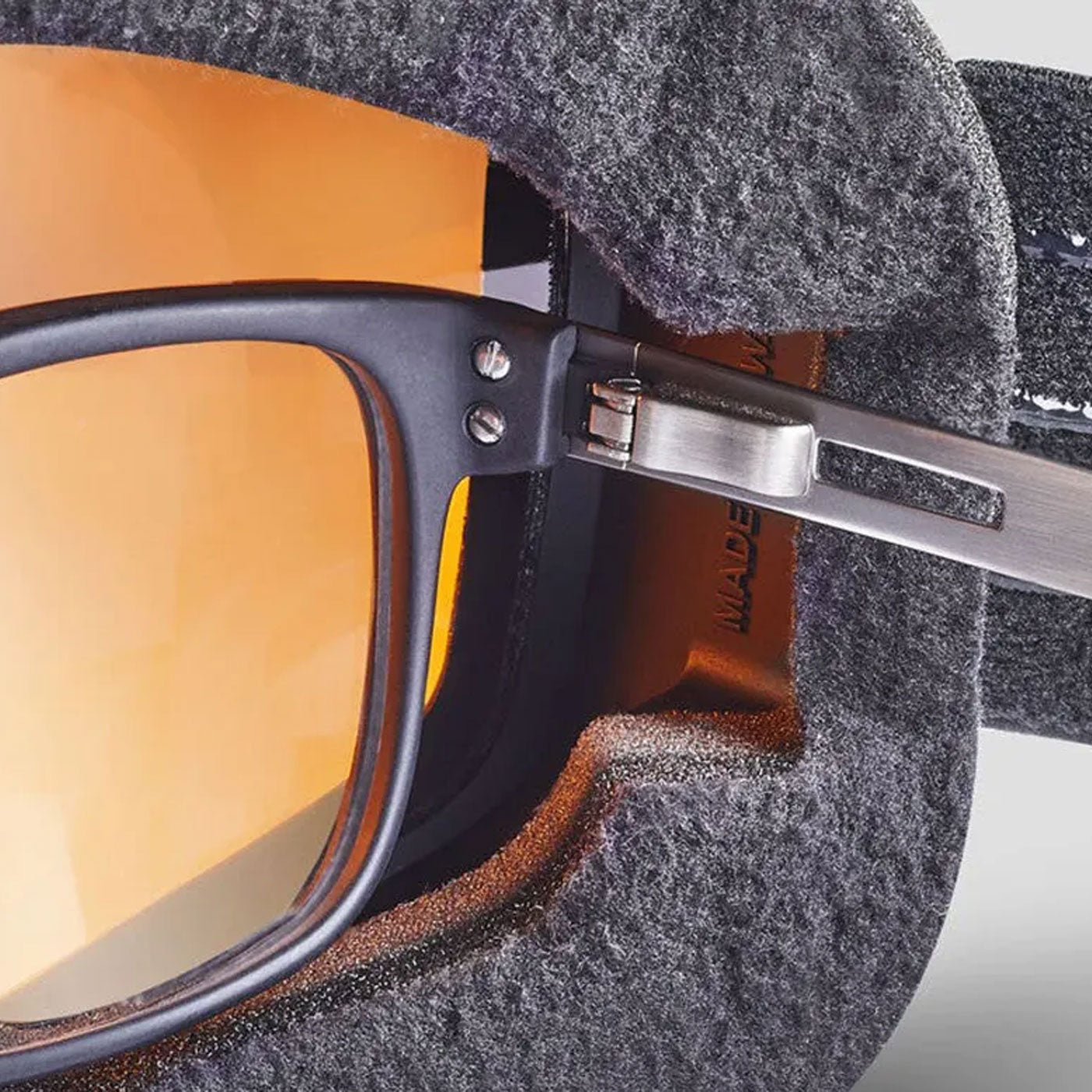 OVER THE GLASSES (OTG) CAPABLE
Julbo specializes in OTG snow goggles and offers them with the SuperFlow System so you can enjoy the mountain without having to clear your glasses.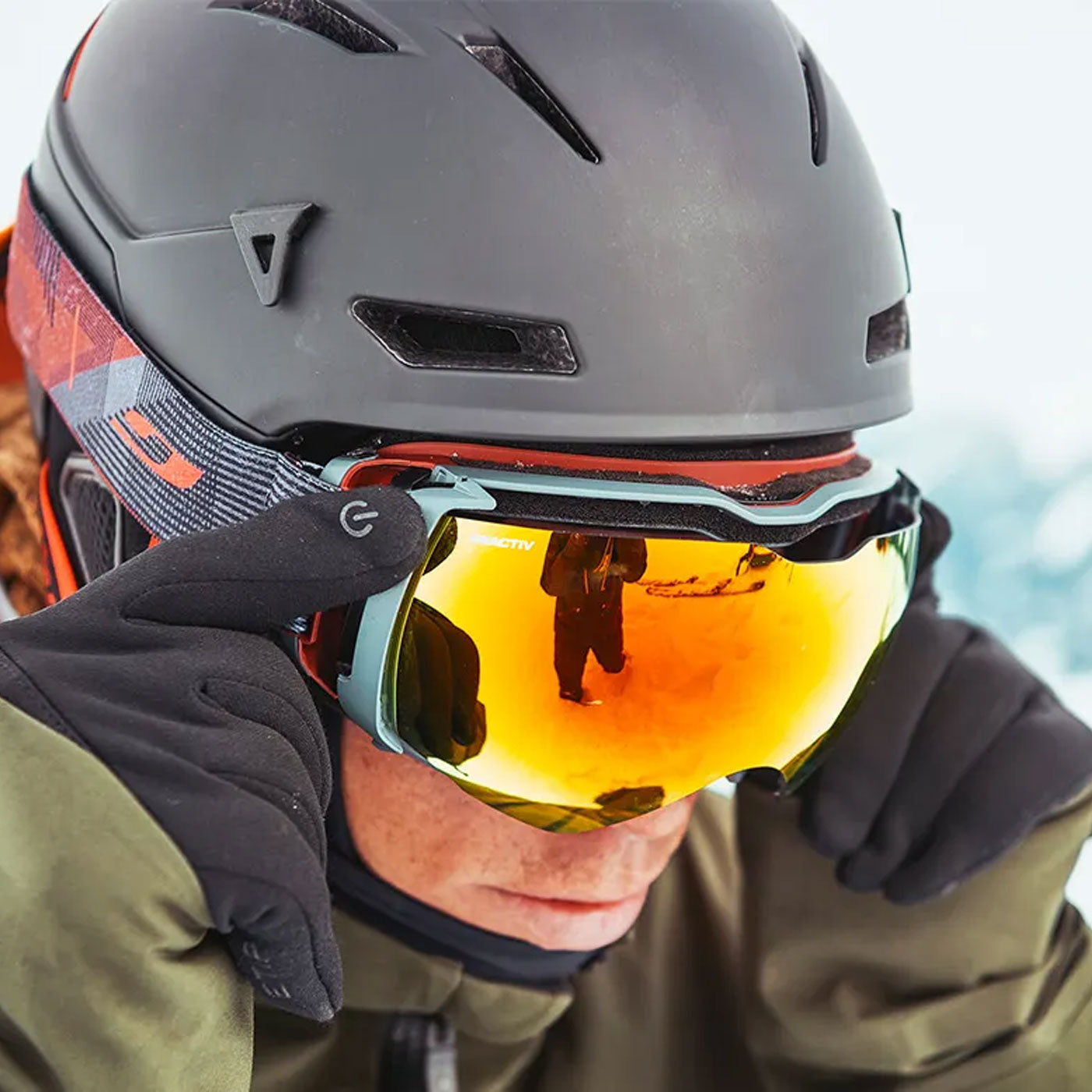 FIELD TESTED
"For touring I choose the Aerospace because of the SuperFlow Ventilation System. When you are touring, you can sometimes have wind hitting you from the side, so I open only one side of the SuperFlow system and keep the other side closed for eye protection from the wind."
Sam Anthamatten | Professional Skier and Mountaineer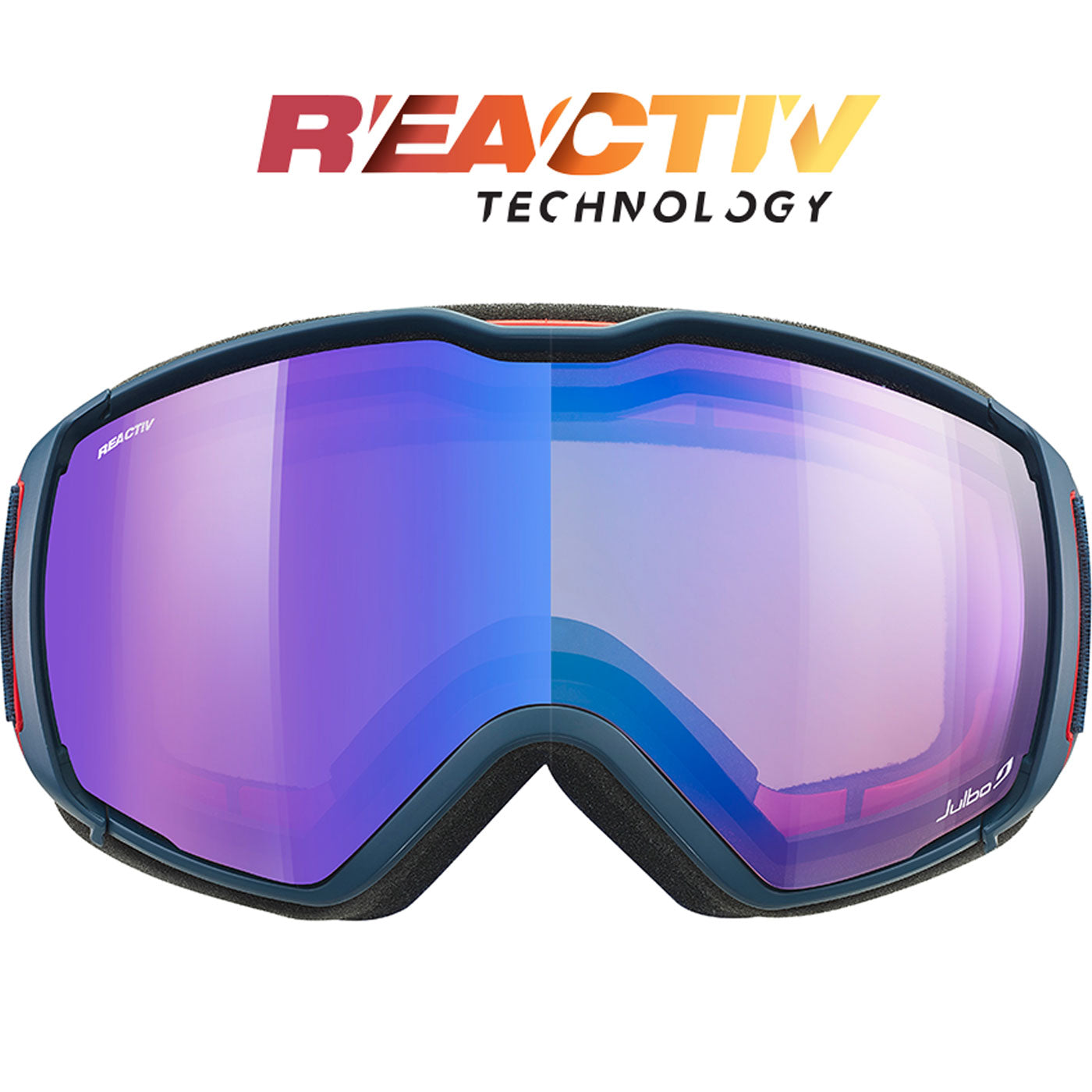 ONE LENS, NO MATTER THE WEATHER
Paired with Julbo's REACTIV Photochromic lenses, you will pick the right lens regardless of how light conditions change. With the widest photochromic range and fastest reaction time, Julbo's REACTIV lenses are in a league of their own.