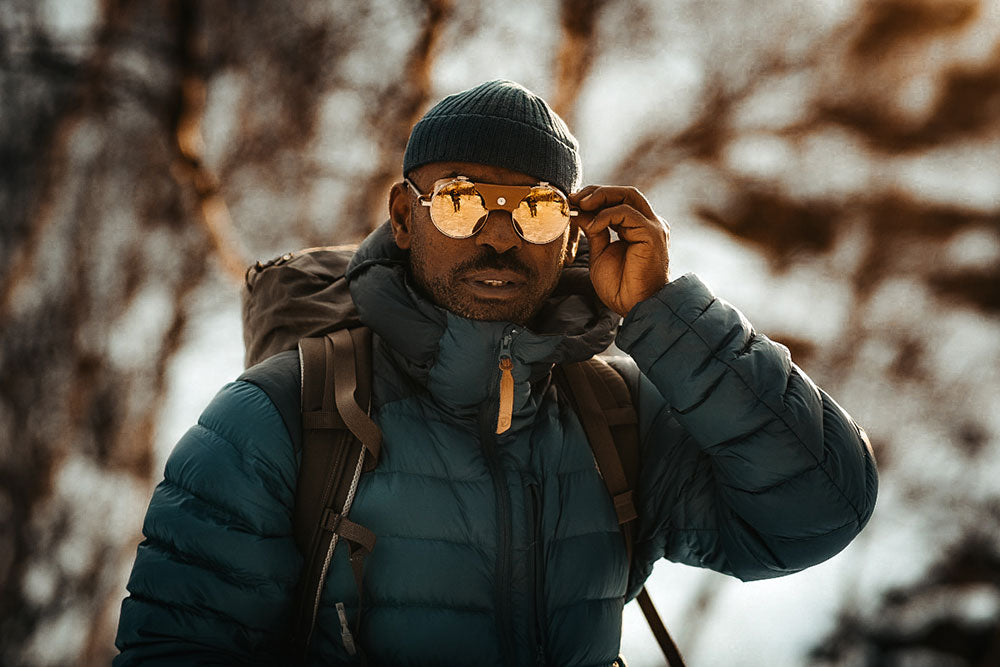 VERMONT CLASSIC
The Vermont Classic mountaineering glasses are as timeless as they are stylish. A signature of Julbo's mountain heritage, these sunglasses have been worn by mountaineers, rock stars and Julbo fans alike who value comfort and protection in the mountains and an iconic look around town. Vermont Classic offers much more than a pair of sunglasses: they provide pure emotion in the form of shiny metal, soft leather and round, high-performance lenses.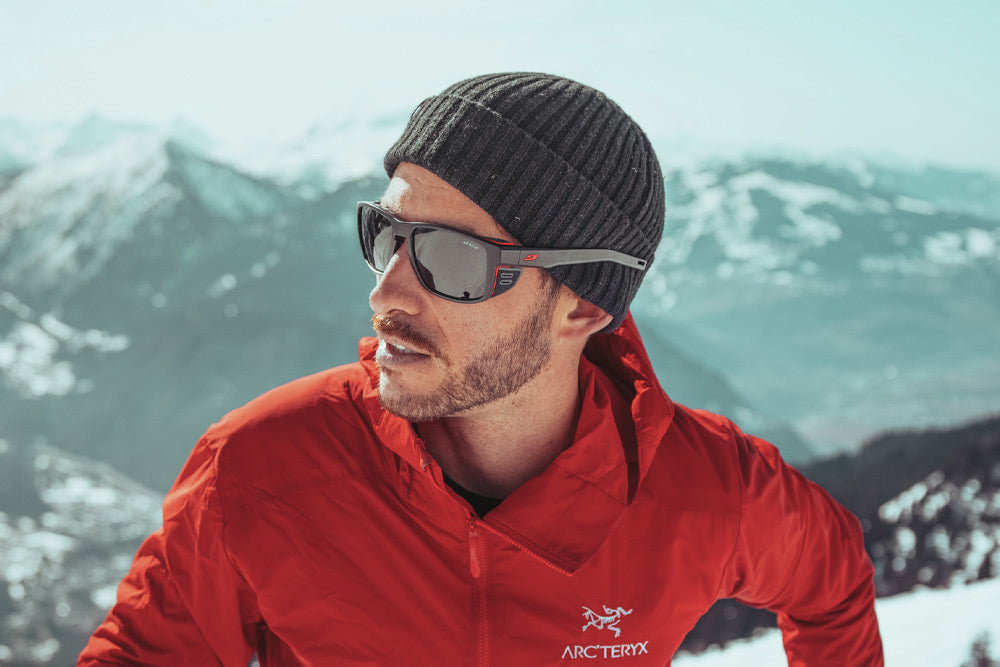 THE SHIELD
The Shield will open your field of vision and expand your mind in the mountains. The sleek, rectangular shape ensures style and boldness go together. Removable synthetic side shields block any unwanted light, while non-slip, curved temples and the Grip Nose ensure total security when things get bumpy. For those who climb, run and ride, Shield reflects a spirit of adventure and technical mastery.
CHAM
New generations of mountain travelers nostalgic for earlier times will find their style with the frame worn by the greatest mountaineers of Chamonix. The Cham is pure emotion, the alchemy of shiny metal, soft leather and rivets, and high-performance mirror lenses. For comfort and vision in the mountains and stylish credentials in town, Cham is an alpine classic.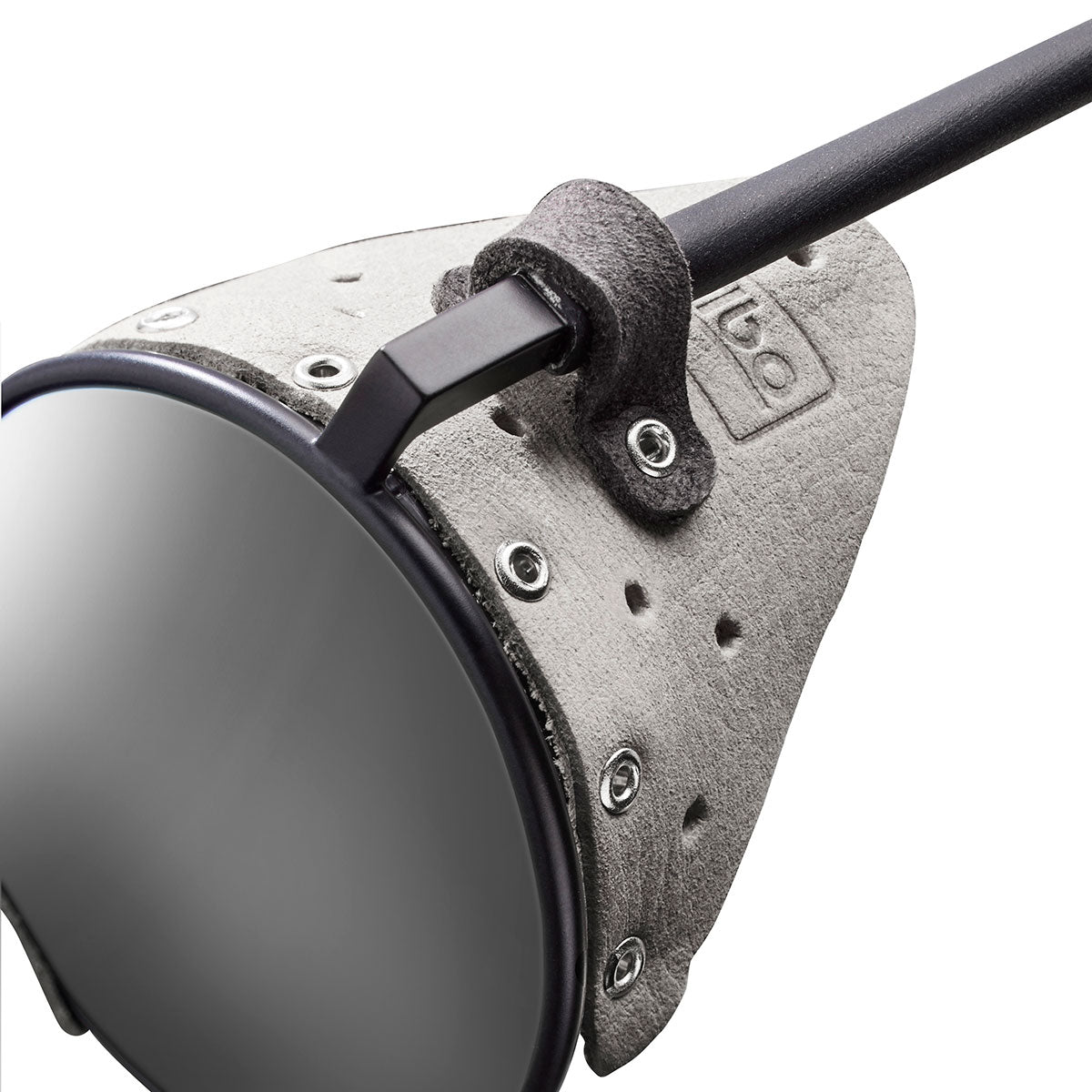 REMOVABLE SIDE SHIELDS
All of Julbo's mountain products come equipped with removable side shields for added protection from glare and wind.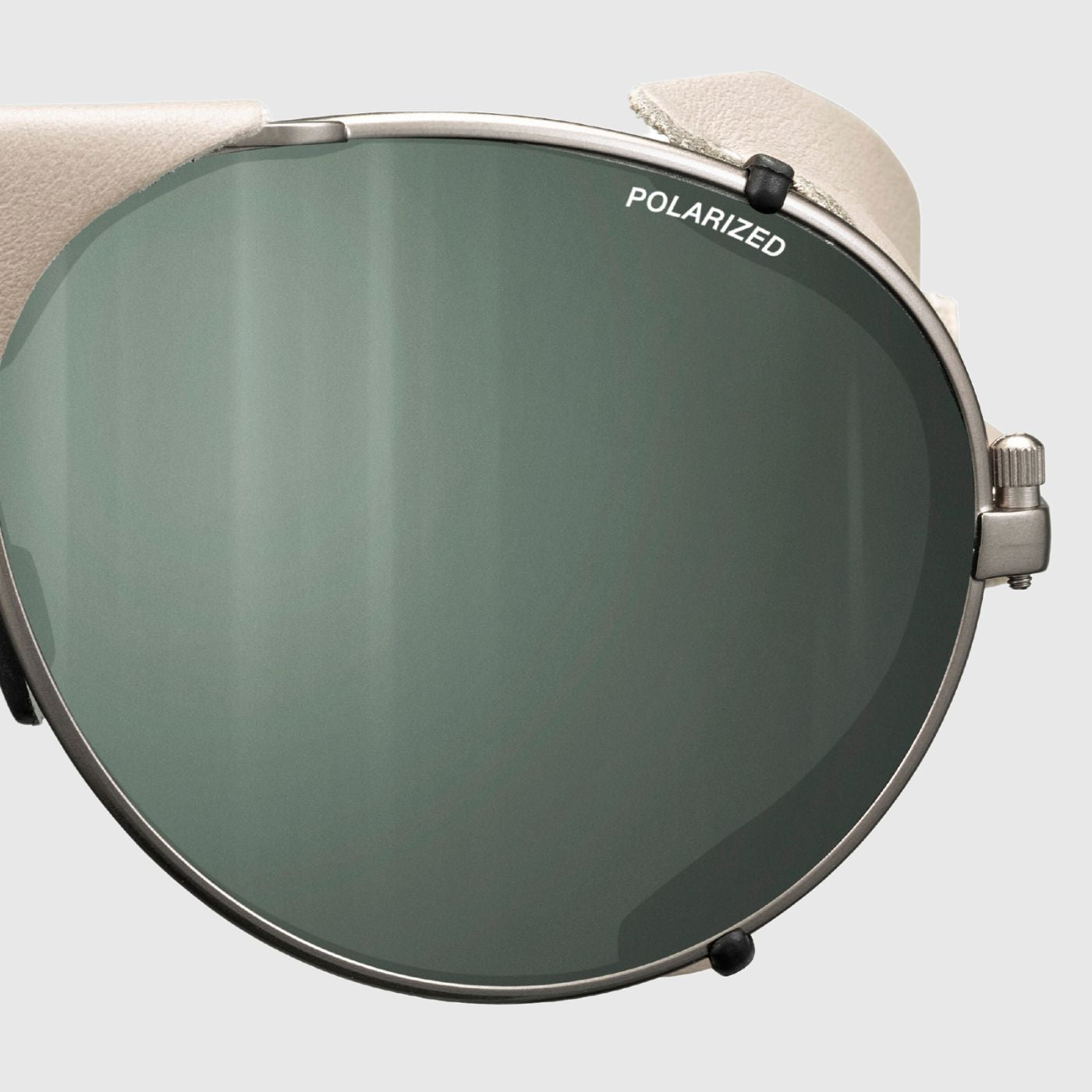 POLARIZED LENSES
Polarized lenses provide superior eye protection at higher elevations, and in snow covered environments. All of Julbo's Glacier Sunglasses offer a Polarized lens in our REACTIV Photochromic, or Spectron Polycarbonate lenses.
When exploring the high mountains, harsh sunlight and solar radiation can be a dangerous and constant threat. The right sunglasses can help mitigate these risks and protect your eyes, ensuring safe and successful trips into the mountains.
All of Julbo's glacier sunglasses are equipped with removable side shields. Side shields aren't necessary, but they do provide an additional layer of protection from the increased glare encountered in the high mountains.
Polarization operates on the same principle as Venetian blinds, filtering light along a single axis. In sunglasses, the pattern of polarization filters light traveling along a horizontal axis, providing the most effective protection from the surface glare off snow. This helps ease eye strain during long days outside and increases visual contrast, comfort, and clarity.
Julbo's polarizing treatment comes in two forms: a thin chemical laminate that's applied to the surface of the lens and a unique chemical laminate that's sandwiched between two lens materials.
Exposure to solar radiation increases significantly in the mountains.In addition, the snow reflects between 80 and 90 percent of solar radiation compared with 20 percent on non-snowy ground. Glacier glasses are equipped with lenses that will only let through 3 to 8 percent of visible light. Providing superior protection form solar radiation and glare. In addition to protecting your eyes against harmful sunlight, and glare that glacier sunglasses defend against the wind, cold, and snow. Julbo's Glacier
SHARE YOUR ADVENTURE
#julboeyewearna