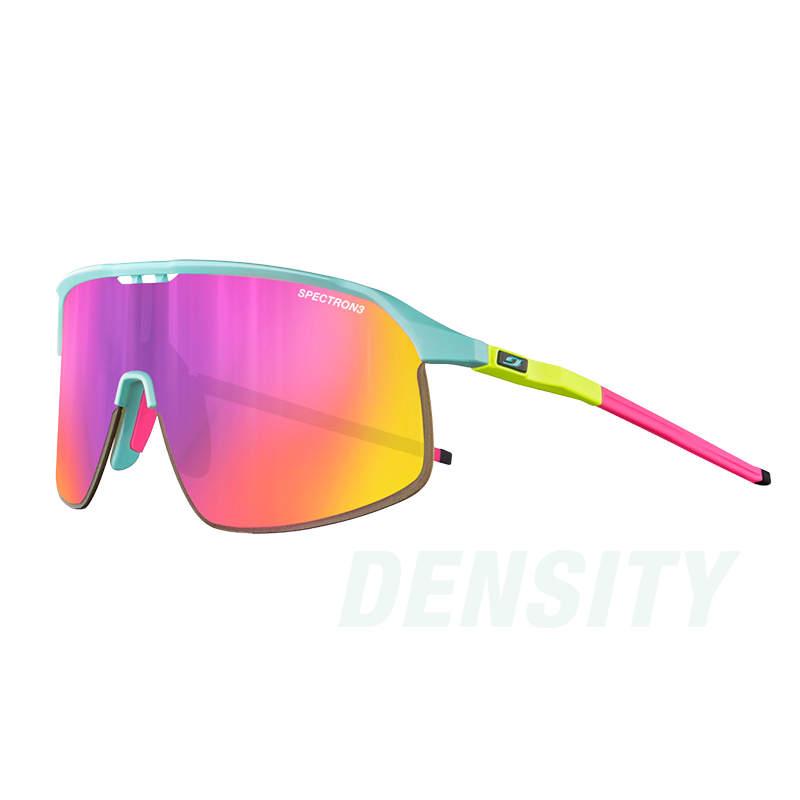 Fluoro meets tech with the 20-gram DENSITY, Julbo's lightest performance sunglass. The minimalist frame gains maximum attitude from the exclusive Bright colorway, pairing, adjustable temple arms and a low-profile frame with an oversized, panoramic rose-gold lens. This limited-edition DENSITY will propel your style forward.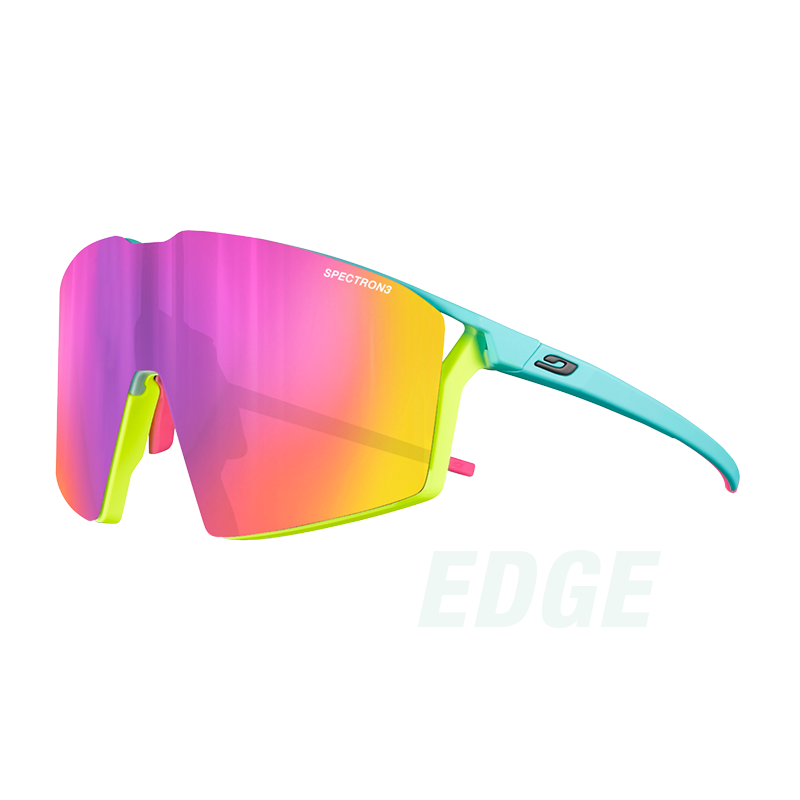 EDGE doesn't compromise when it comes to performance. And the special-edition Bright Series EDGE holds nothing back when it comes to style, too. Pink accents complement a blue and neon frame that's masked behind an oversize, rose-mirrored lens. The Bright Series EDGE is subtle and bold, fresh and fun.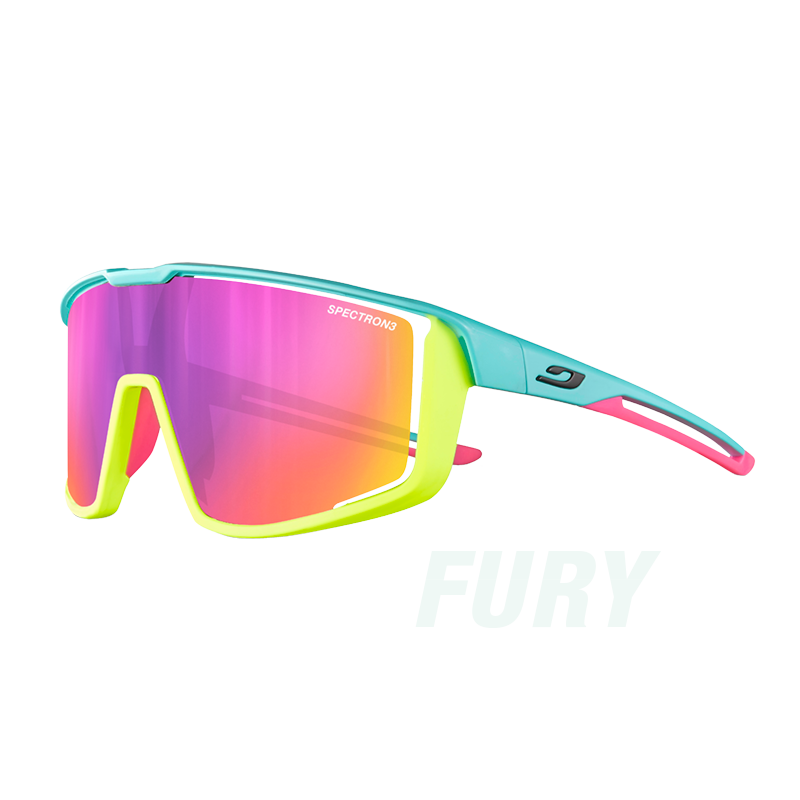 With a cylindrical lens and full ventilation, FURY is made for speed. This shield-style sunglass is a favorite among cyclists with medium-sized faces, and the exclusive high-vis colors of the full-frame design pop with standout contrast against the rose-mirrored lens. For maximum brightness, FURY has you covered.