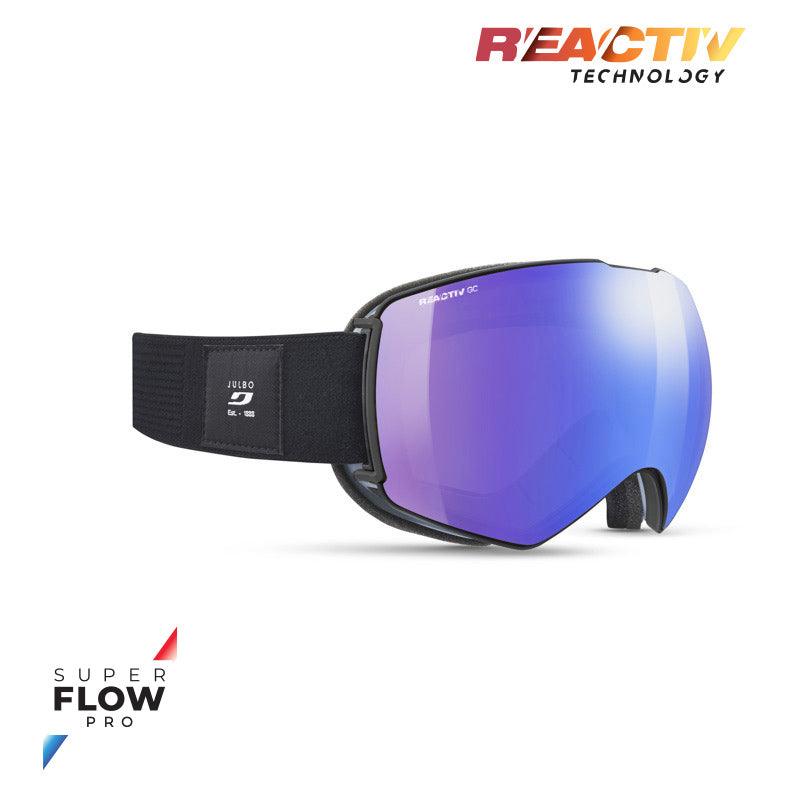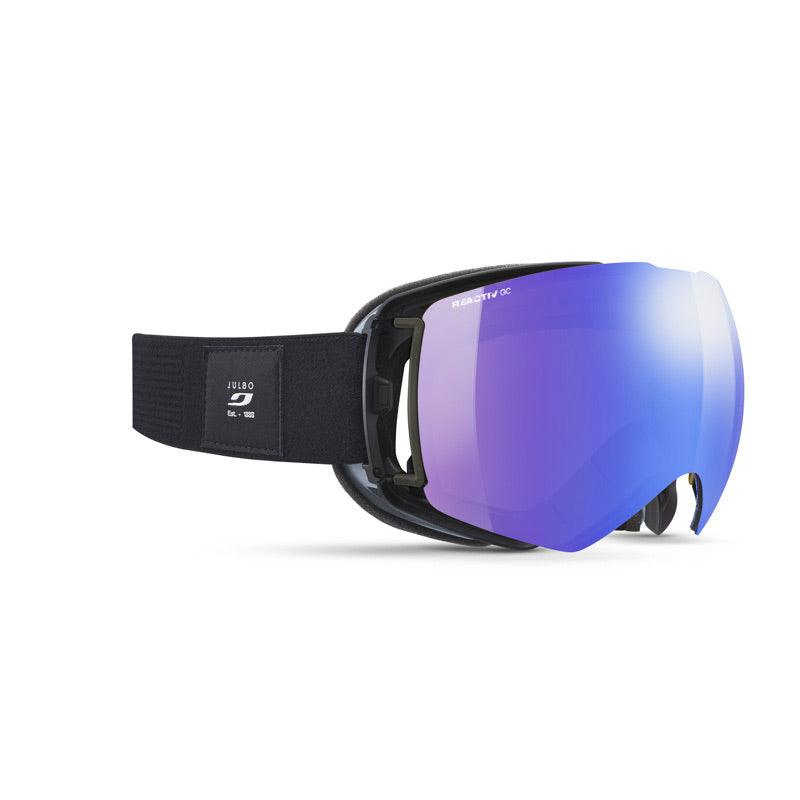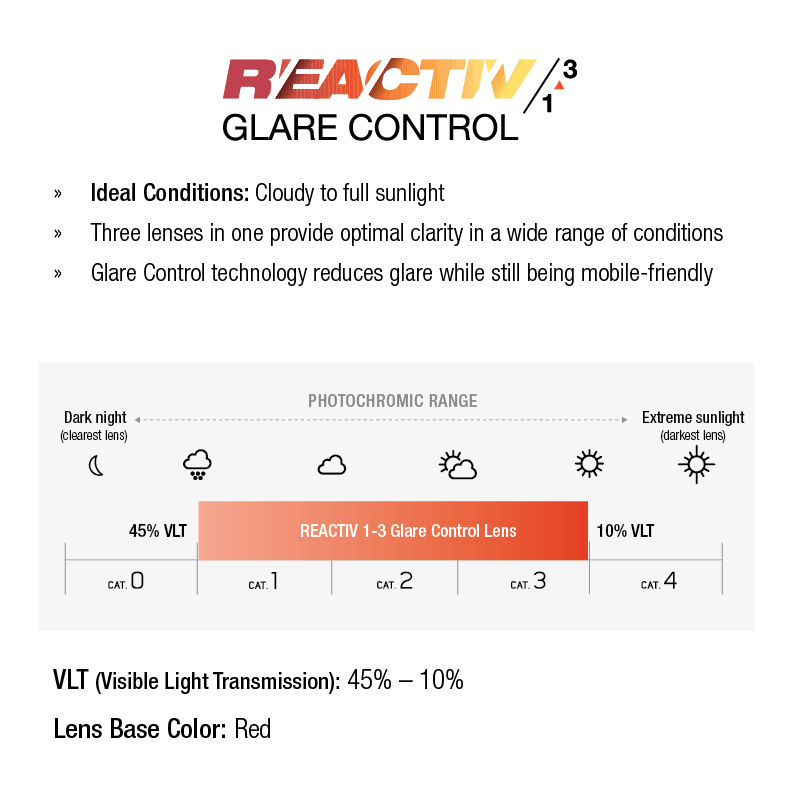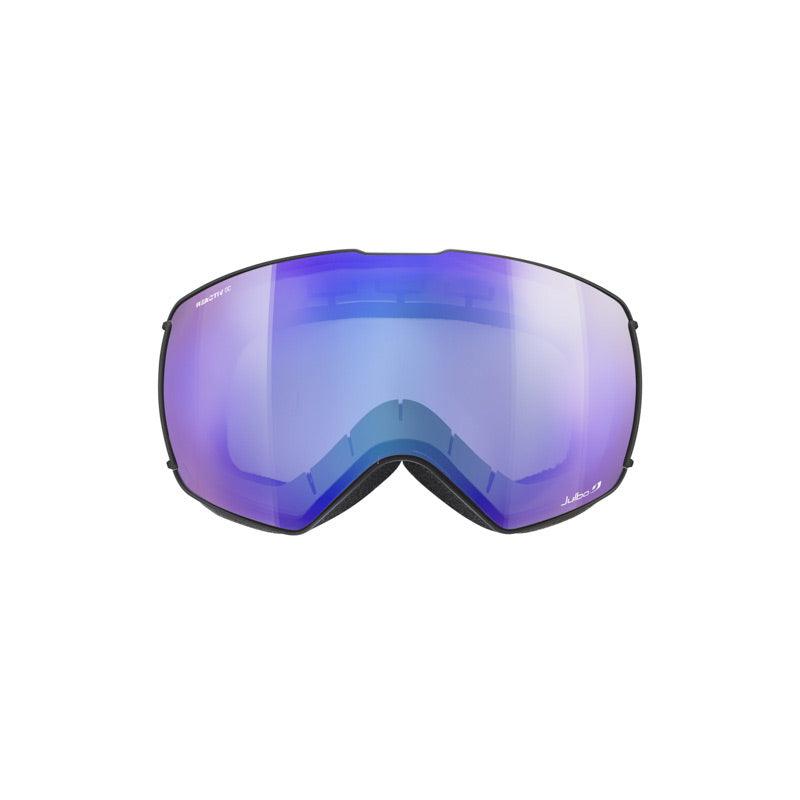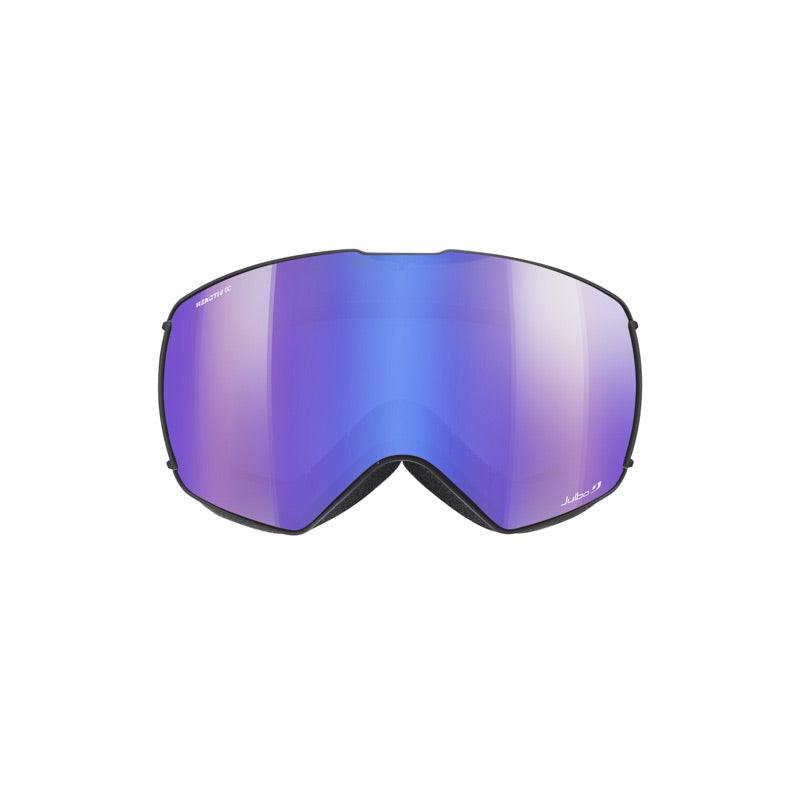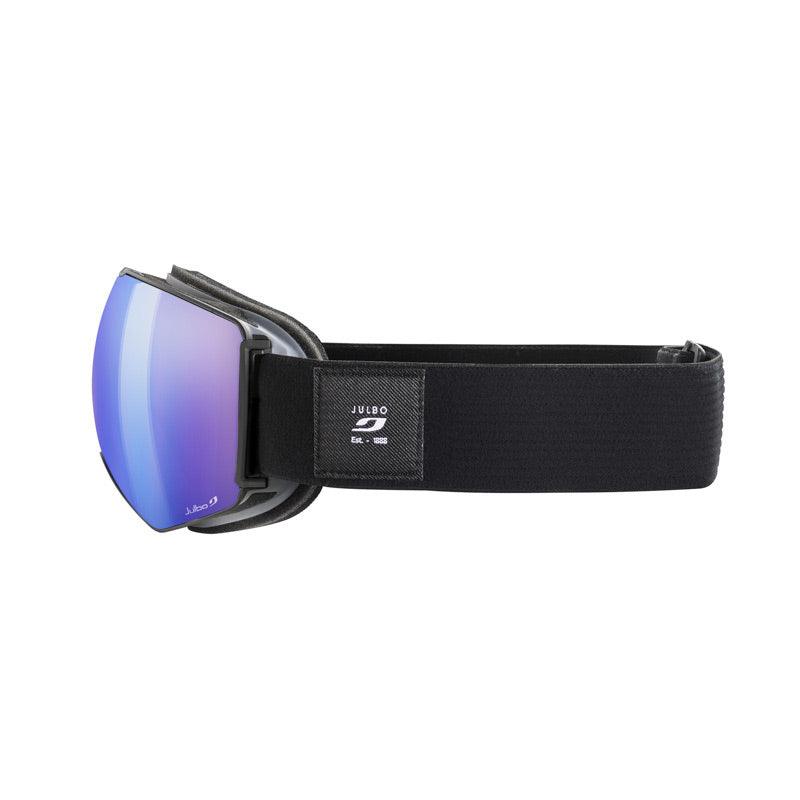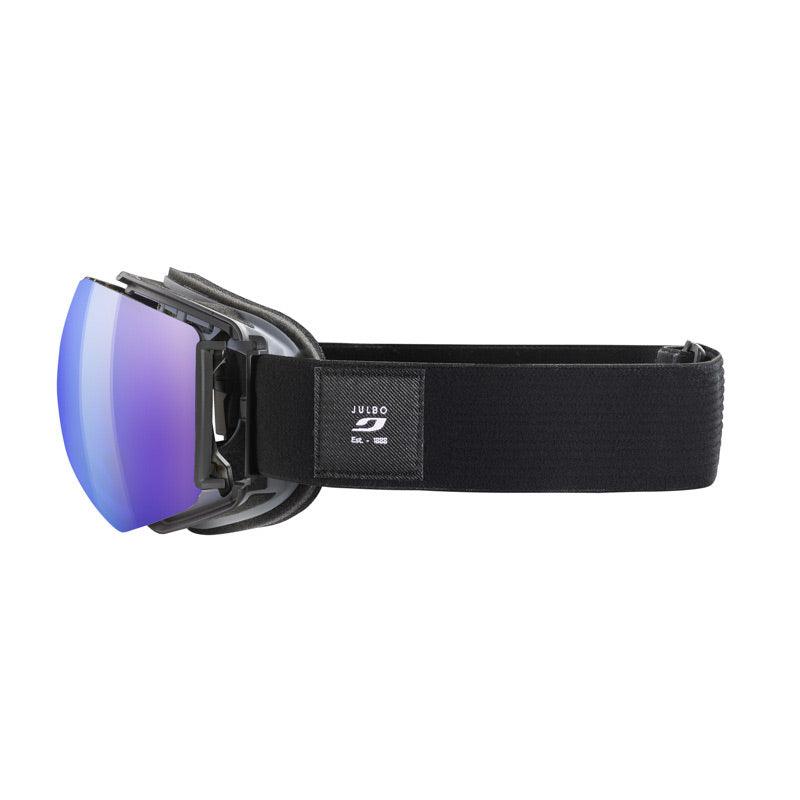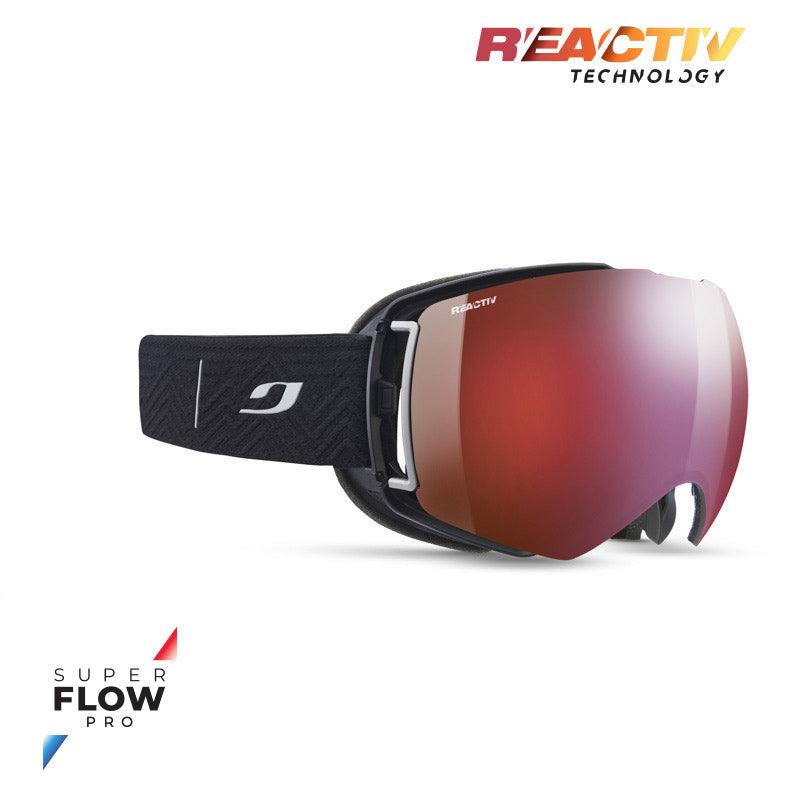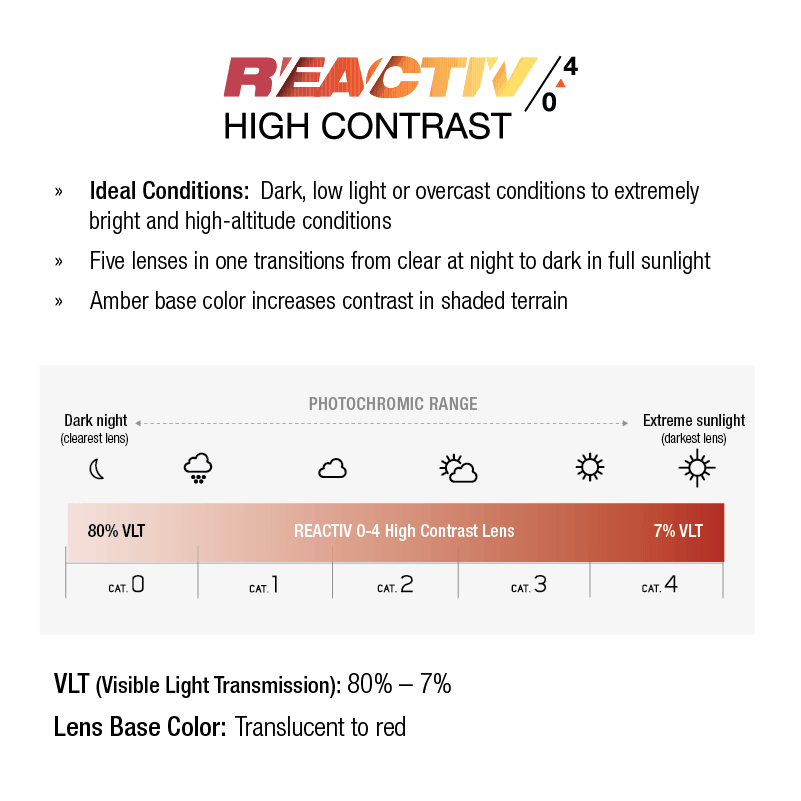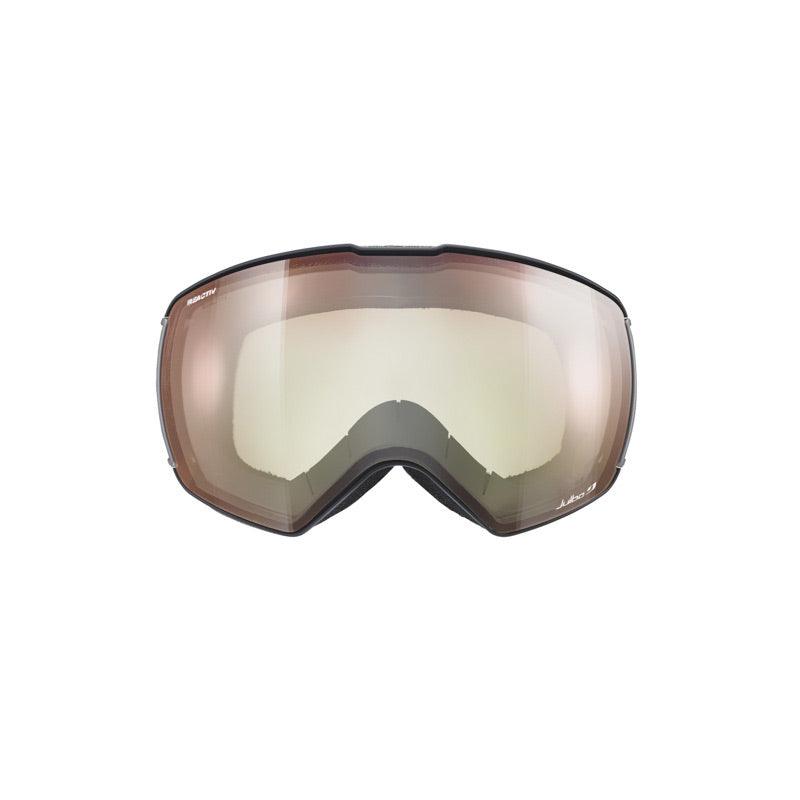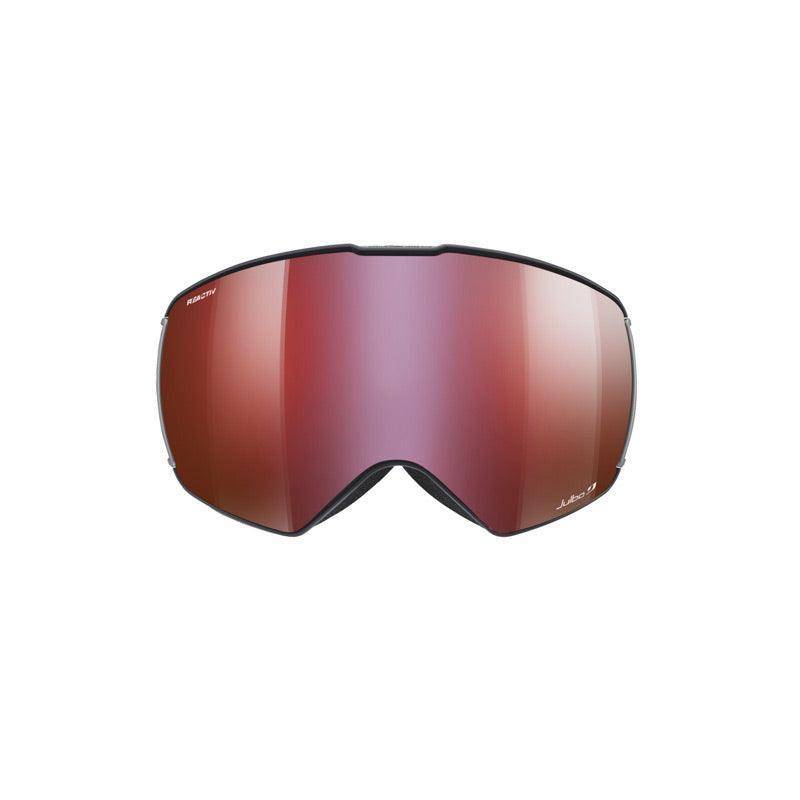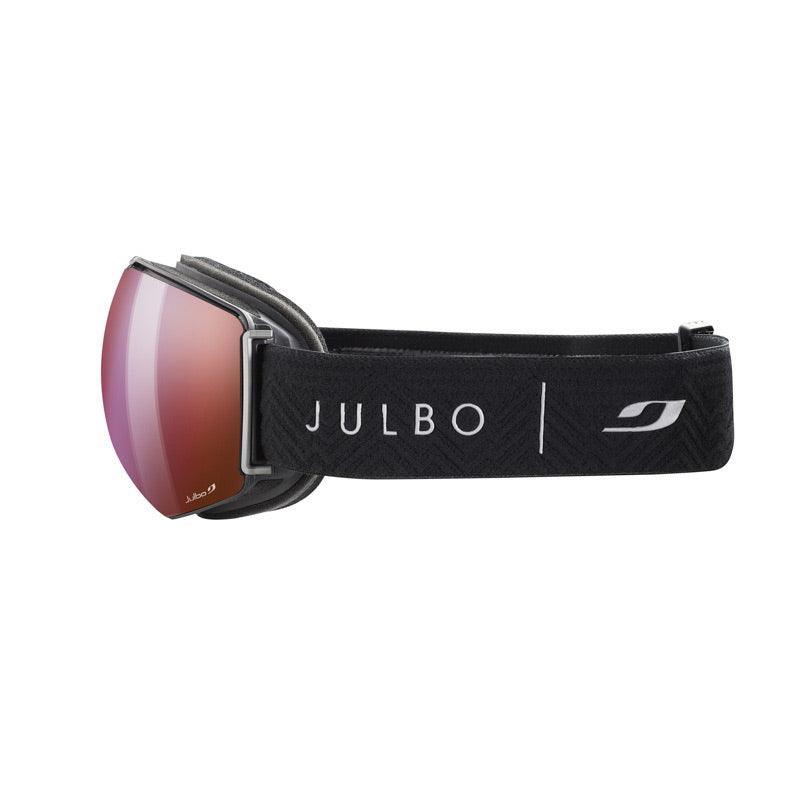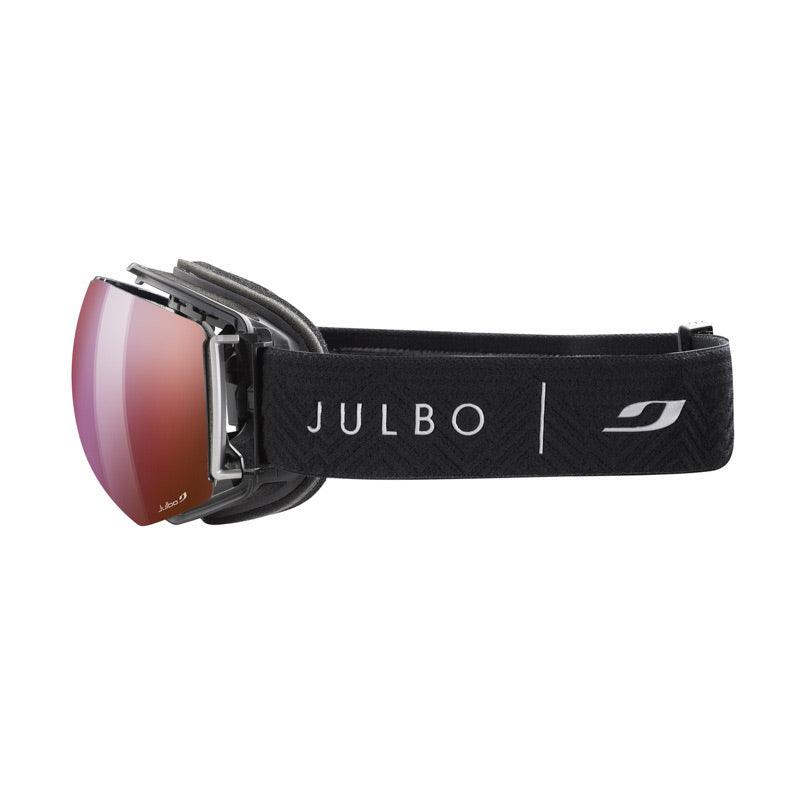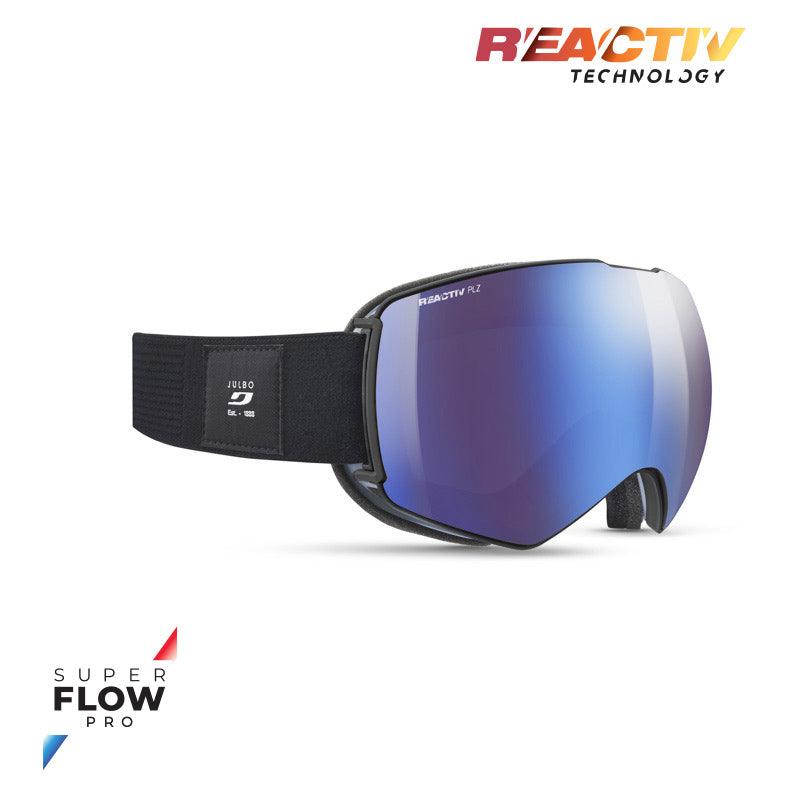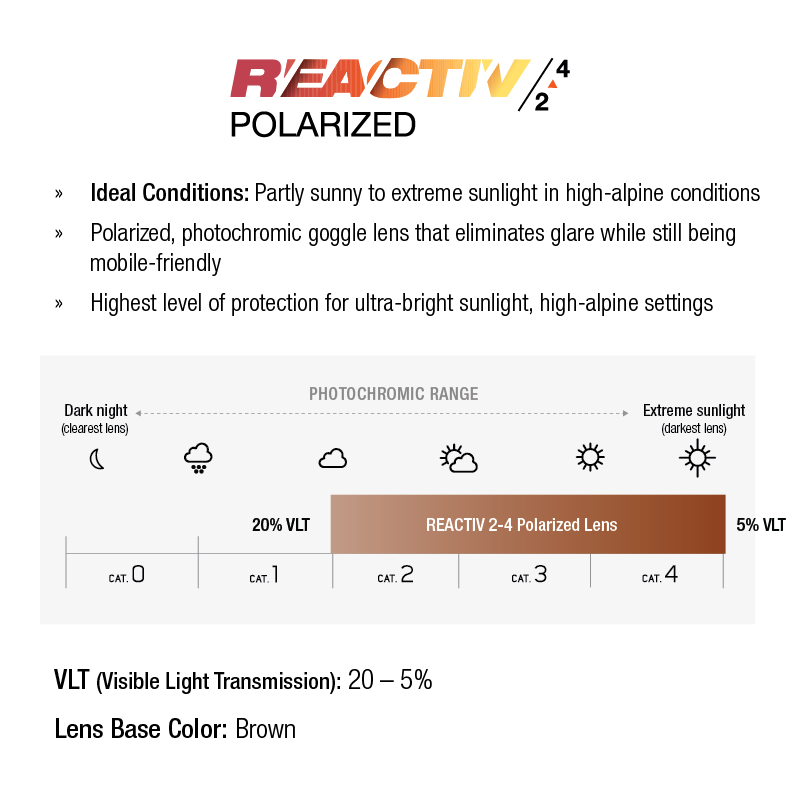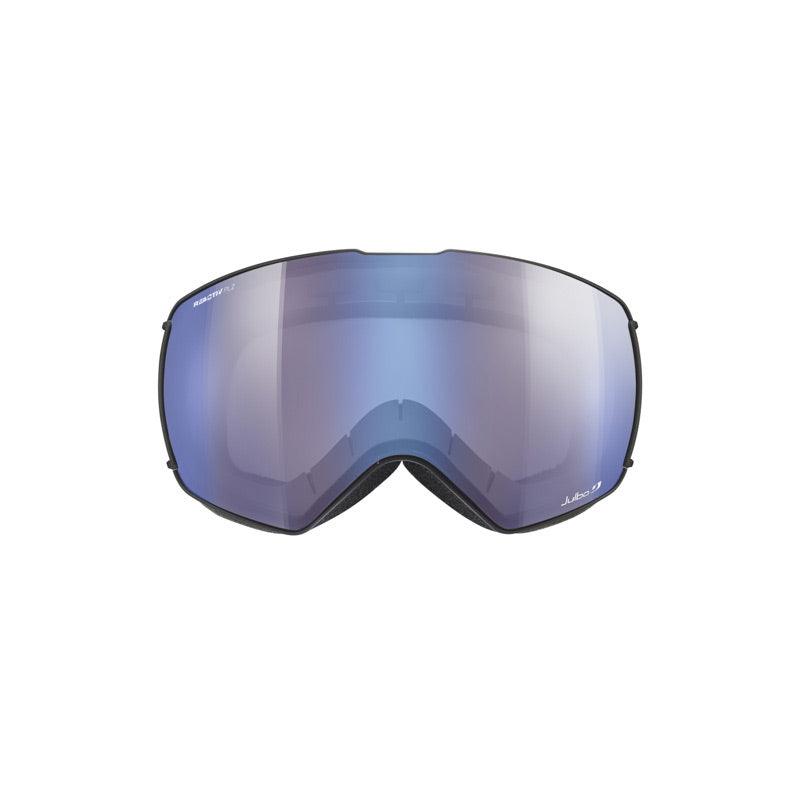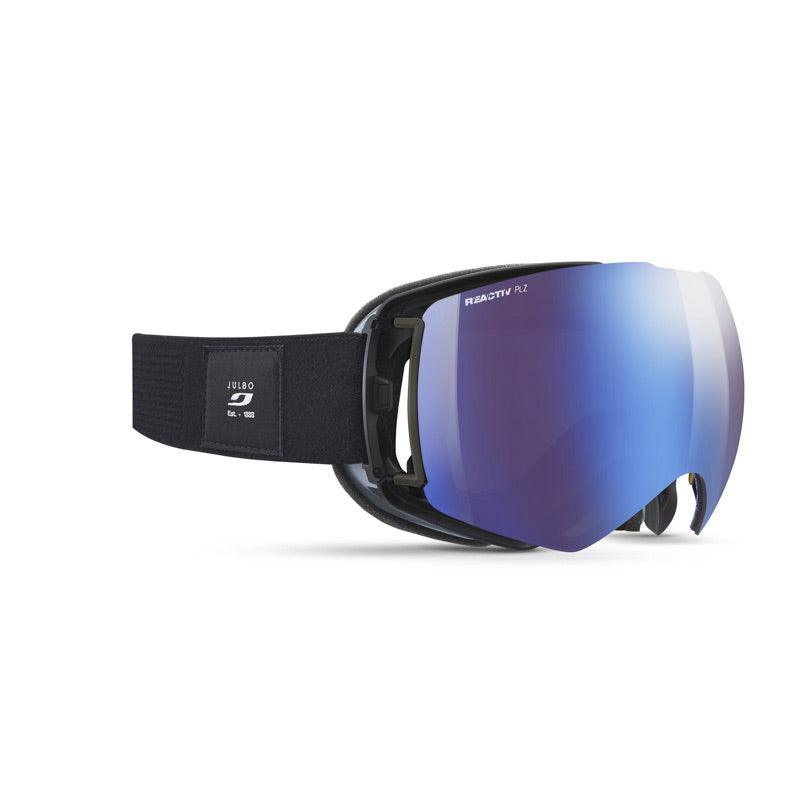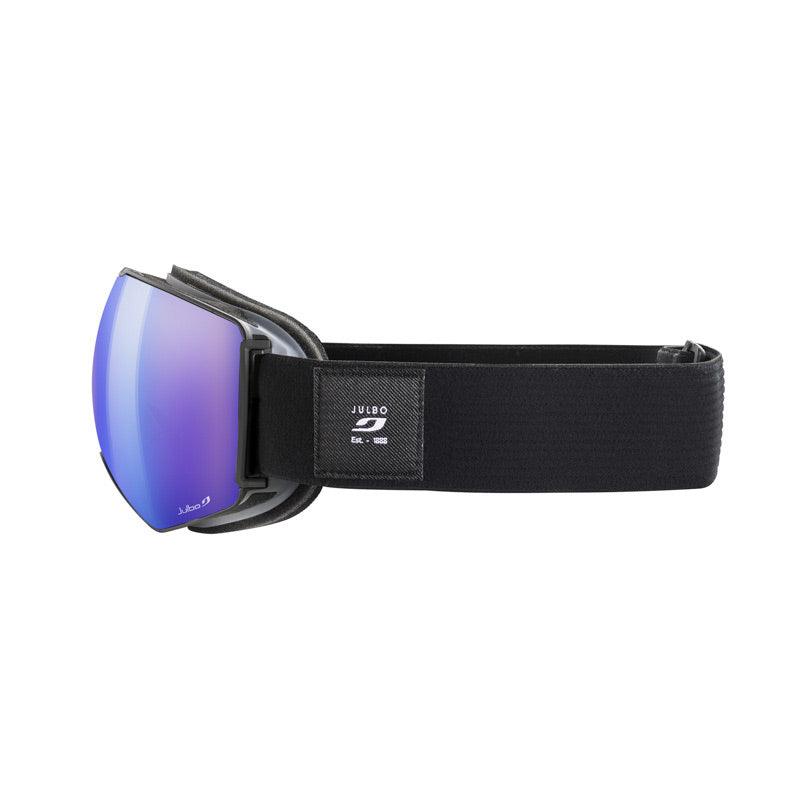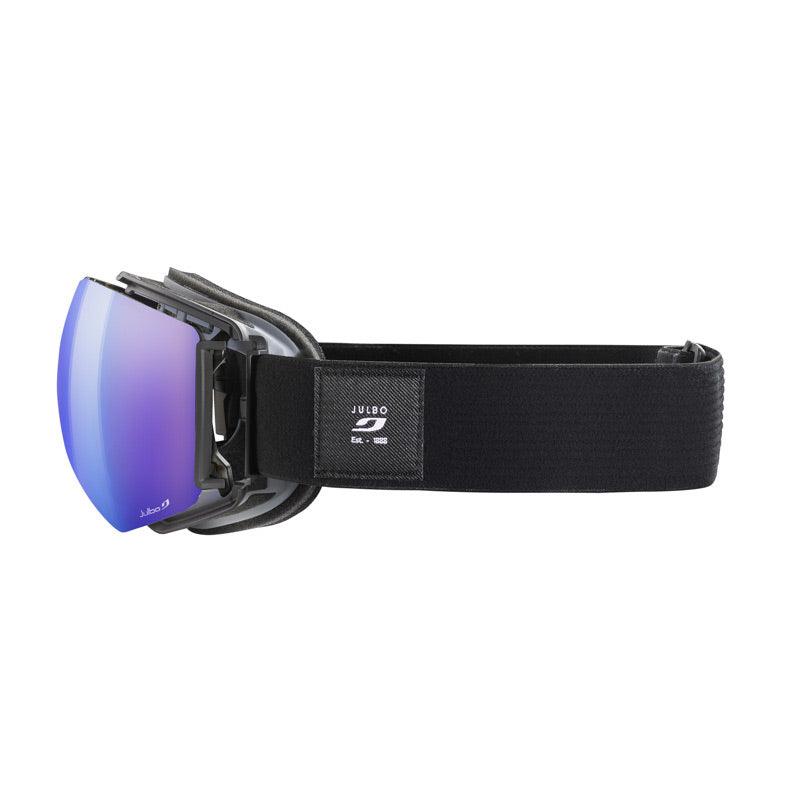 Lightyear OTG
Frame Color:
Black (with REACTIV 1-3 Glare Control Lens)
Color:
Black (with REACTIV 1-3 Glare Control Lens)
Quantity:



The award-winning Lightyear OTG goggles combine the revolutionary, new SuperFlow Pro anti-fog ventilation system with a frameless design and XL-sized REACTIV photochromic lens. OTG design is designed to fit over prescription eyewear. SuperFlow Pro easily switches the lens open to immediately eliminate fog and prevent moisture buildup, with a magnetic closure that locks the lens tightly to the frame. Combined with Julbo's REACTIV photochromic technology, this large, spherical-lensed goggle is a multi-tasking hero for all conditions.
SuperFlow Pro: Immediately eliminates fog and prevents moisture buildup with a glove-friendly design and dual-sided magnetic closure.
Air Flow:Ventilation incorporated into the frame and lens promotes air circulation to prevent fogging.
Anti Fog Coating:The inner surface of the lens has an additional coating to prevent fog buildup.
Wide, Double-Adjustable Strap:The 45mm-wide strap has assertive style and guaranteed grip. Two loops on either side allow for symmetrical adjustability and compatibility with all helmet types and sizes.
Ventilated Lens:Additional ventilation via the lens prevents any fogging.
Size: Large
Lens Height (mm): 92
Lens Size (mm): 165
Age: Adult
Weight: 140 g
Properly cleaning your eyewear can prevent damage and prolong its lifetime. Avoid using solvents, chemical cleaners, paper-based products, gloves or other abrasive materials that may damage the lens. 
| | |
| --- | --- |
| | 1. Gently wash the frame and lens in soapy water. |
|   | 2. Rinse the frame and lens thoroughly with clean water. |
| | 3. Wipe away moisture with a soft microfiber cloth or non-abrasive material. Let the glasses air-dry. |
| | 4. Store glasses in their microfiber case/pouch. Avoid direct sunlight or leaving next to a heat source. |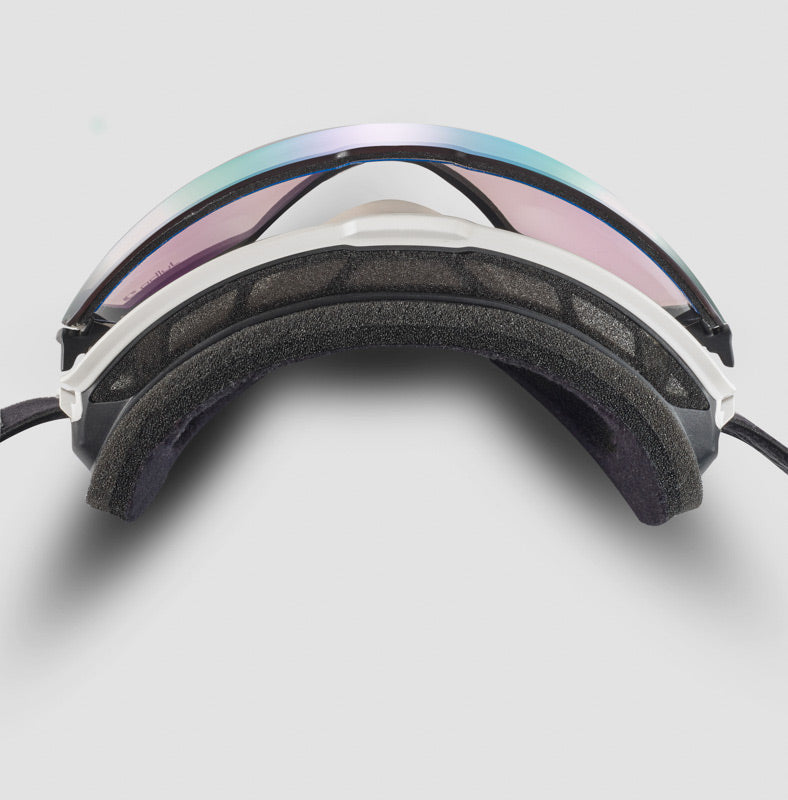 SuperFlow Pro System
Thanks to the SuperFlow System, the lens can be easily pushed forward - even when wearing gloves - for better heat management and prevention of fogging when climbing or after any exertion.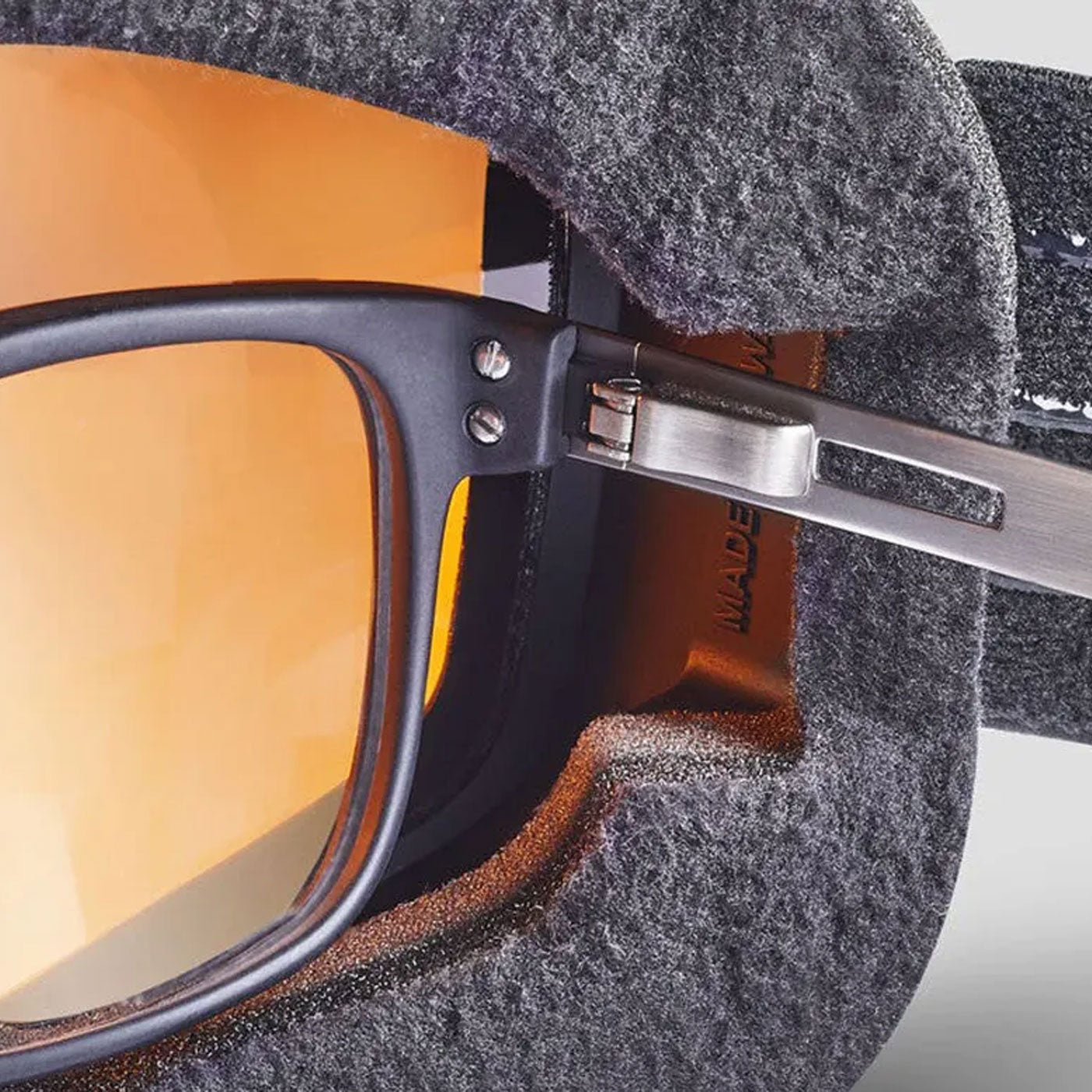 OTG Foam
Thermoformed dual-density foam contour adapting perfectly to prescription glasses.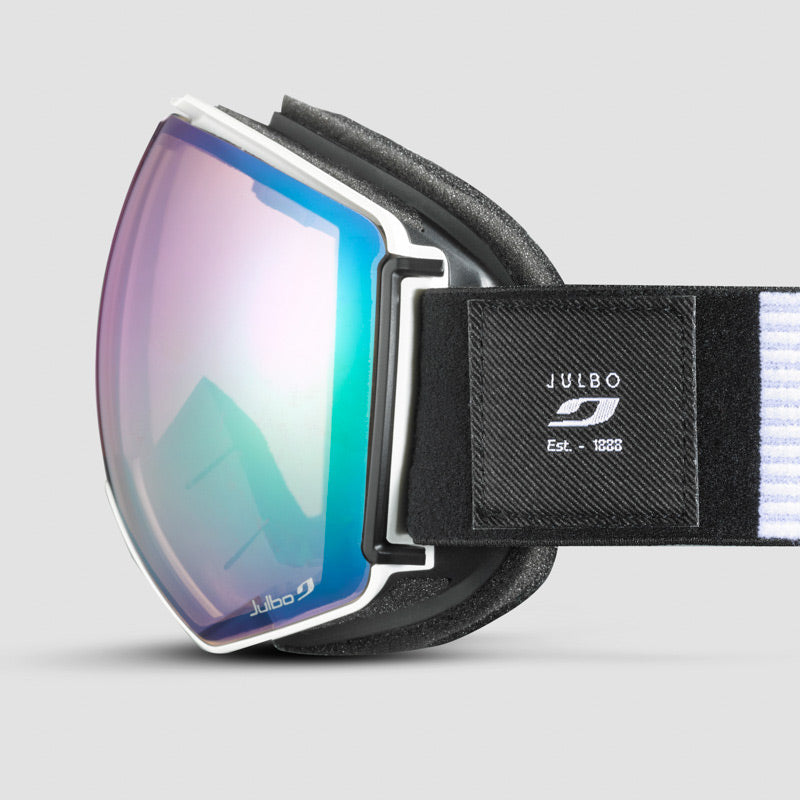 Extra-Wide Strap
An extra-wide strap for an assertive style and guaranteed grip.

REACTIV photochromic lenses automatically transition from lighter to darker depending on the amount of UV light present. This proprietary technology has the widest photochromic range and fastest reaction time on the market, offering superior optical quality, enhanced durability and a lifetime warranty.
REACTIV photochromic lenses offer unrivaled performance in all conditions and a range of unique benefits